Discover the newest products
Zine

Regular price

$17.00 USD

Sale price

$17.00 USD

Unit price

per

Fine art prints

Regular price

$27.00 USD

Sale price

$27.00 USD

Unit price

per

Pins

Regular price

From $15.00 USD

Regular price

$15.00 USD

Sale price

From $15.00 USD

Unit price

per

Zine

Regular price

$4.00 USD

Sale price

$4.00 USD

Unit price

per
Limited edition fine art print

Regular price

From $74.00 USD

Regular price

$74.00 USD

Sale price

From $74.00 USD

Unit price

per

Limited edition fine art print

Regular price

From $74.00 USD

Regular price

$74.00 USD

Sale price

From $74.00 USD

Unit price

per

Fine art prints

Regular price

From $23.00 USD

Regular price

$23.00 USD

Sale price

From $23.00 USD

Unit price

per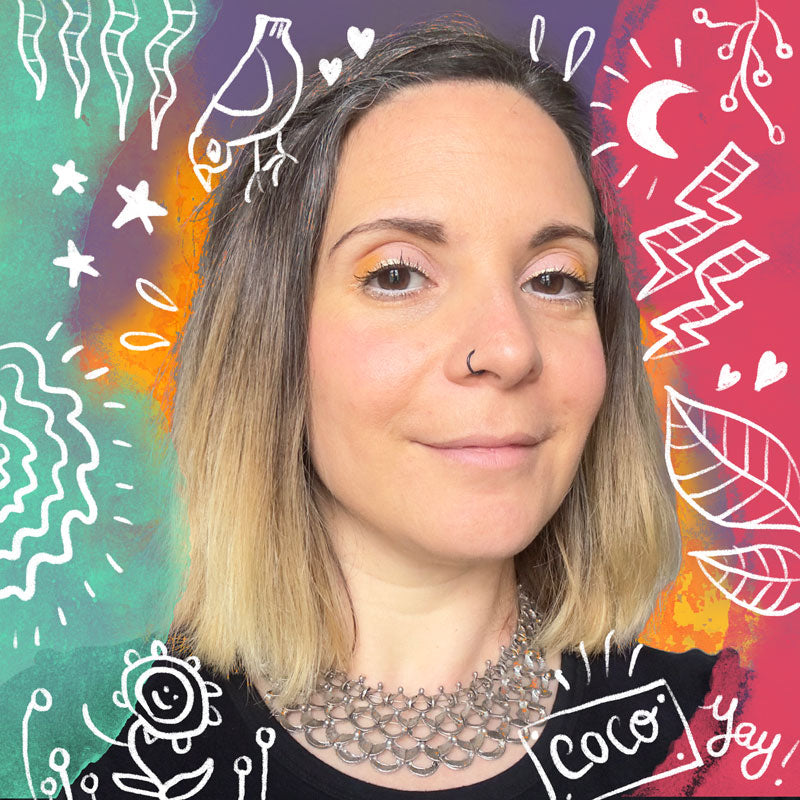 Hi, I'm Coco!
I create art to spark joy, comfort, pride and acceptance and to share my lived experience as a multiply neurodivergent (autistic, ADHDer with a few learning disabilities). With my companion birds, I sing about both the uplifting and the difficult things. From one neurodivergent to the others, with Love xoxo
Read more about Coco
Caring for the big and the small things
Giclée prints on the finest paper

Each art piece is printed with archival pigment ink on beautifully textured, heavy weight and museum grade paper. This allows for vibrant colors and a print that will last a lifetime.

Shop all the prints

Shop small and handcrafted

Coco carefully crafts almost everything in her tiny studio, from scanning to packaging. Your purchase supports a woman-owned business and an independent artist.

About the process

Care for our planet

Our packaging and products are recyclable and vegan wherever it is possible. Coco is committed to do as much as possible to make her products sustainable.

Sustainability & Transparency
Kind words
Kathy H.

"What a wonderful shop and seller! I absolutely love my print, it's gorgeous and high quality. The order came with several fun freebies and was beautifully packaged. The perfect gift for someone special or for yourself! Will definitely be returning for more magical bird creations soon!"

Tamara M.

"I'm so happy with my purchase! The print is beautiful and extremely high quality, it actually looks like an original and not a print! Also, Coco puts so much care and effort into the whole customer experience, the packaging, wrapping as well as the additional card and stickers were just lovely and made my day! I really recommend this shop for anyone who's looking for something special to treat themselves or their loved ones!"

Carole R.

"High quality art print by a very talented artist. She puts a lot of care into the packaging, both as eco-friendly as possible and secure. The print was well protected and the package arrived within a few days in France. Thank you!"